TALCA AFTER THE EARTHQUAKE...
The first days after the earthquake were really eerie... I was now in Talca, and the feeling that one is in a war zone was even stronger when I was in the mountains. Below a few simple images which summarize this atmosphere: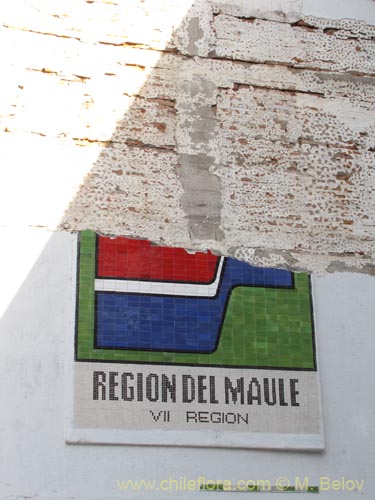 Region of Maule torn apart...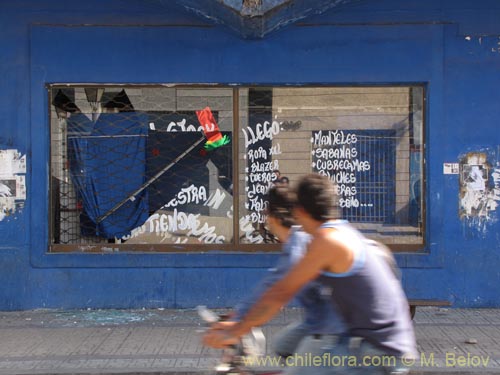 Broken glass everywhere...
Bombed out buildings...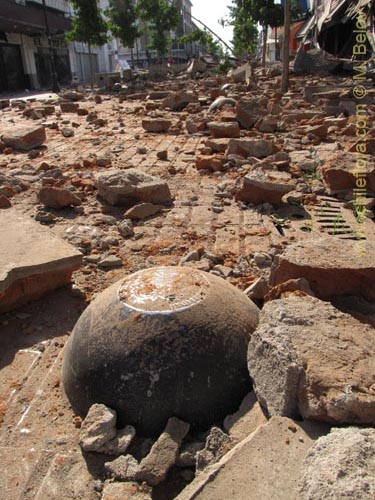 Main promenade...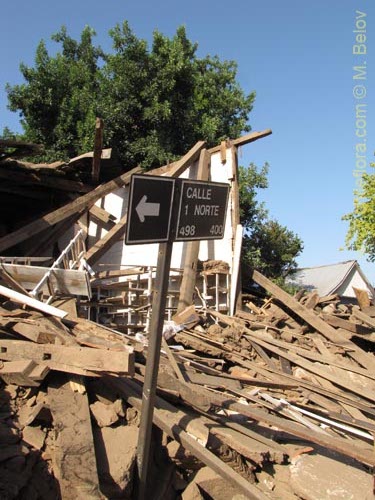 Street Corner...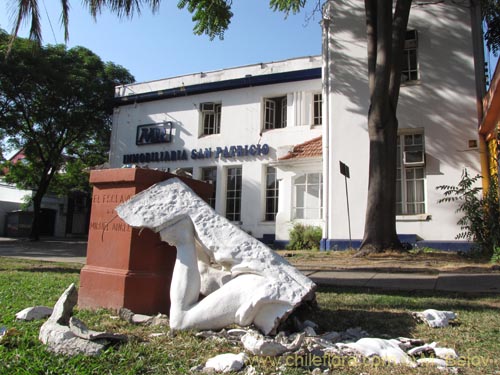 Fallen statues...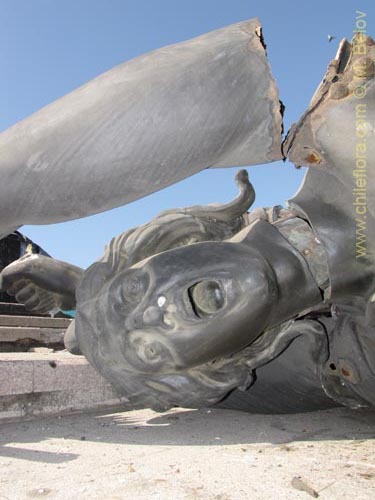 ...and their silent cries...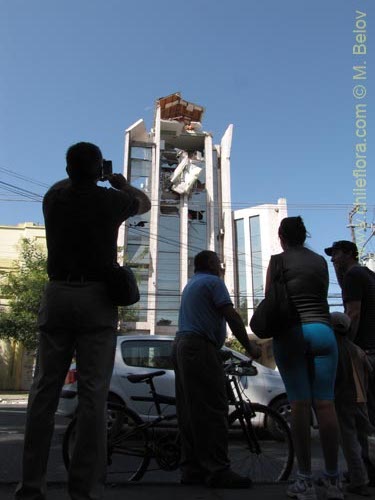 Spectators...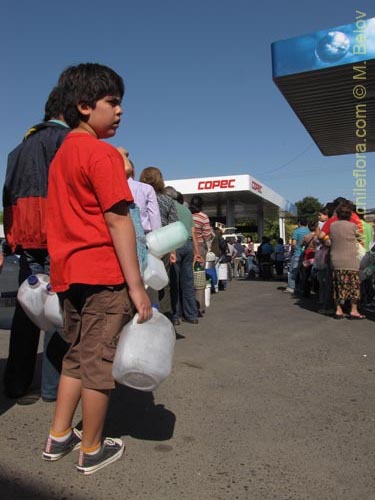 Queing for water...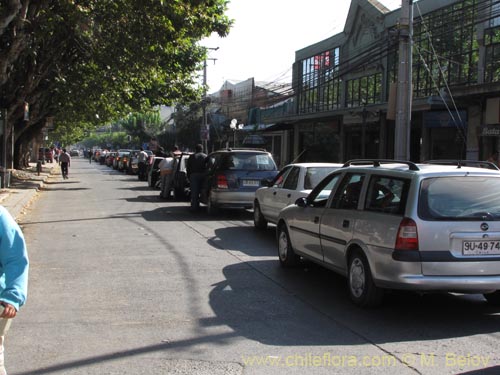 ...and for gasoline, up to 1 km. long and half a day waiting...
Even churches bowed to this tragedy...